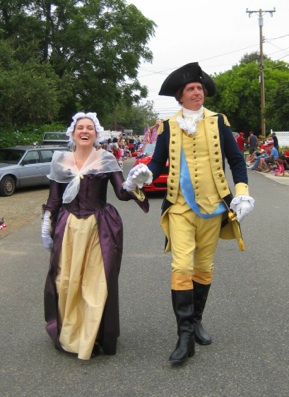 Parade celebrations
Appearing together or individually their experiences, thoughts and insights are both educational about our country's past and inspirational for our world today.

Most of our programs include a period of interactive audience participation and a question and answer segment.

What would you ask General Washington?

We offer historic interpretations of George and Martha Washington from June of 1776 to July 1777.

Our work explores the period of the early Revolution. If you have need of a later Washington, we can enthusiastically recommend other interpreters for the years of the Presidency and retirement.

While not every type of event is appropriate for the decorum one associates with the Washingtons we look forward to finding an accommodation that is historically satisfying for our clients.