Winter of Our Discontent

by D.H.T. Shippey & Michael Burns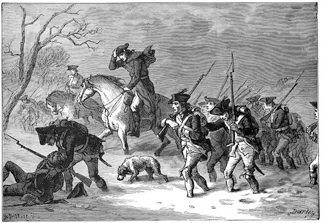 The French military force with Admiral D'Estaing had not arrived, and another fighting season was over in a war that had now stretched on for four years.

Food was in short supply, the civilian population had grown weary of conflict, the hungry soldiers were getting hard to control and winter was coming quickly in New Jersey, 1779.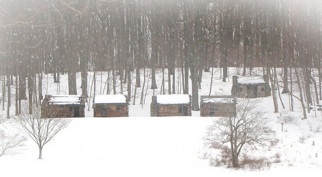 The month of December found the Patriot Army in ragged clothes, hungry and attempting to quickly build their shelters. The crude wooden huts that would serve as their quarters until next year's campaign were only half completed at Christmastime.

In the weeks before Christmas the weather had turned cold--faster and colder than expected. They had no idea at the time, but it was going to be the most extreme winter of the century. A blizzard would cover the camp in a five-foot blanket of snow; the Hudson River would freeze solid. In this environment soldiers were still expected to drill and stand guard, sometimes in only partial uniforms.

   We always hear that, "rank has it's privileges" and it is true that Washington and his "family" of military aides and assistants were sharing the Ford "mansion" with the owners of the house and all of their respective cooks and servants.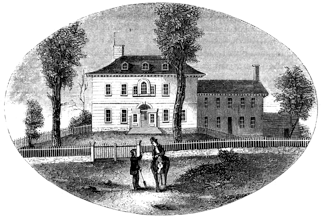 If not warm or comfortably quartered, they were at least sheltered. Certainly they were warmer than the men still in tents. Most of the officers were actually the worst off--they were required to wait until all the private soldiers were housed before beginning construction of their personal quarters. Many were using marquee tents with portable stoves which (as anyone who has experienced winter in New Jersey can attest) would not be a match for the biting weather. At the time, Quartermaster Nathaniel Green made attempts to gain temporary lodging for officers in nearby homes of private citizens, but the people refused. When Green requested local judges intervene, they instead supported the citizens. Apparently their patriotic sentiments had run dry with the failure to secure independence after so much fighting. As the winter grew colder and darker so did the mood of the country and the army.