Breed's Hill Institute is delighted to be bringing you the first in a series of games that center around the American Revolution and Founding Era.


FOX CHASE

A Game of Revolutionary Strategy,

is a fast and fun way to demonstrate some of the challenges that faced both sides in the Revolutionary conflict. The rules are simple but the possible strategies are endless. Whether you play as the outnumbered but nimble Colonial Troops under General Washington or the powerful British Forces with the tactical disadvantages of fighting a war of occupation you will have hours of entertainment.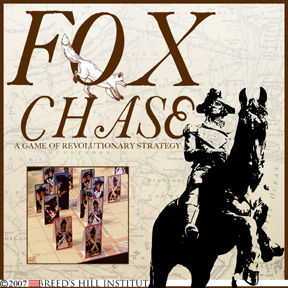 You can even print out your game and mount the pieces on wood for a beautiful set to display or give as a gift.
This game is FREE for all visitors to the BHI website. All you need to do is download, print out, cut and assemble. All game directions are included in the PDF file along with the pieces and game board.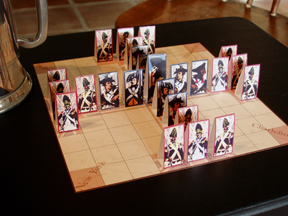 Right click on picture or link above and use "save target as" feature to download.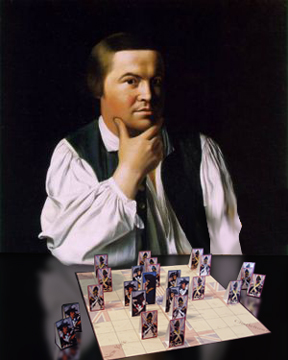 Paul considers his next move.
Support the Revolution!